Concrete Poured Walls in Lawrence County, OH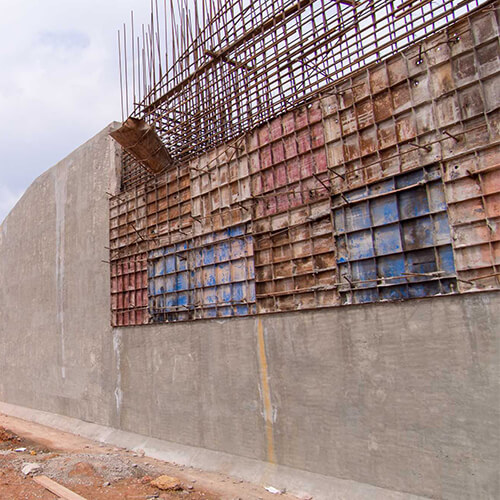 Concrete Poured Walls is a division of Pickett Concrete, dedicated to meeting the complex needs of builders and contractors across the commercial and industrial sectors. This division of our company focuses exclusively on concrete poured walls and the broad services that accompany them. We strive to be an all-in-one resource for Lawrence County, OH companies, whether they're pouring the foundation for a new home or digging cisterns for an industrial plant.
Customers choose us to be their complete concrete contractor because we have both the fundamental knowledge of concrete and the site experience to assist in mixing, pouring and forming. Regardless of the scope of your project, we're a complete resource for poured walls.
Structural Concrete Solutions
Our capabilities regarding vertical concrete walls are infinite—meaning we can pour to your specifications, regardless of psi requirements or form shape. In fact, we don't stop there! We custom-tailor excavating, forming and pouring for footers and walls, so the entire process is done to spec, from scratch. We're committed to the safety, longevity and reliability of your concrete structures, and we have experience pouring walls for projects of all types.
Basement walls
Retaining walls
Complete Concrete Wall Services
For most developments, pouring upright concrete walls is just the first step. We're here to help Lawrence County, OH accomplish this and more. Our broad scope of customization options and services includes waterproofing, installing drainage systems, coloring and tailoring different facings for the walls and back filling. We work to understand the expectations for your project, then tailor our service around them.
Your Partner for Poured Concrete Walls
Concrete Poured Walls is ready to put up walls on your worksite. Contact us directly at 740-886-2600 to discuss the scope of your project and to get a free estimate on concrete poured walls. We're ready to partner with you for unparalleled results.